Hardcover Pickles The Dog, Goes to School
---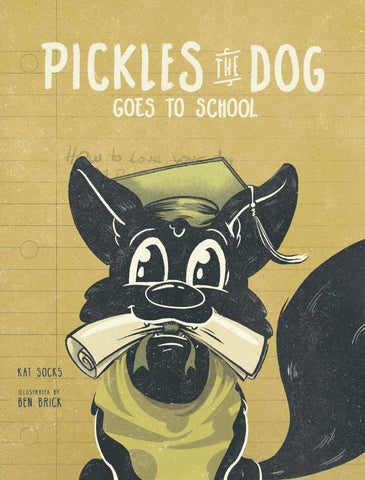 A delightful tale about the "love languages" of pets from the award-winning creators of Pickles the Dog, Adopted and Pickles the Dog, A Christmas Tradition.

Kat and her adopted dog, Pickles, are headed to school! Along with other pet owners, Kat learns ways to show Pickles how much she loves her, including compliments, enjoyable activities, and affection. Through colorful illustrations and thoughtfully informative text, Kat Socks and Ben Brick demonstrate the traits—and importance—of healthy, loving relationships with pets and humans alike. A must-have picture book for pet lovers, young and old.
Product Information:  For ages 3-10. 8x10 full color, hardcover with jacket book.    Author, Kat Socks.  Illustrator, Ben Brick.
Related Products
---